Hello
after three weeks of wonderful sunny vacation on the Costa Brava ..in Santa Susanna Spain.. we are now back home again ...with we I mean of course, along with five newly born Huwibears. I do not want to keep you waiting any longer, but would like to share them with you. Each except for one are still available for adoption they are looking forward to having a loving home ..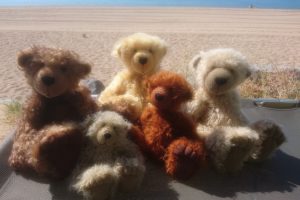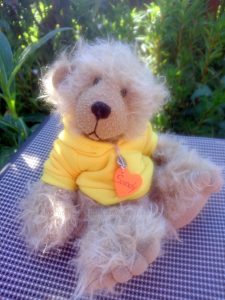 further details to each bear can be found in the shop as usual
thank you very much for your visit . Here at home I am happily working on further creations, then very soon, we will be a part of the special wonderful Bear event in Sigriswil. On the 12 and 13 of August 2017 . We can be found on the first floor of the Hotel Bären, just to the right as you enter the center of the village. This show means very much to us and your visiting us would be a great pleasure to us.
Till then the one or other Huwibear will be born .. good bye for now and maybe till soon .....
beary hearty greetings to you
Corinne